In addition to the charm of its bright yellow color, it has a tasty and pleasant flavor, very special. But its real peculiarity are the small herbaceous seeds in the berries, which have important nutritional characteristics, but at the same time do not leave a woody taste on the palate. Her name is Luisa and she is the new Grape&Grape Group "soft seeded" grape. Coming from an all-Italian production chain (breeder Stefano Somma), it is cultivated by members on 15 hectares, in Apulia. After some successful tests carried out in the last three years, now the project is taking an important commercial direction. Michele Laporta, president of O.P Agritalia, partner of Grape&Grape, tells us about it.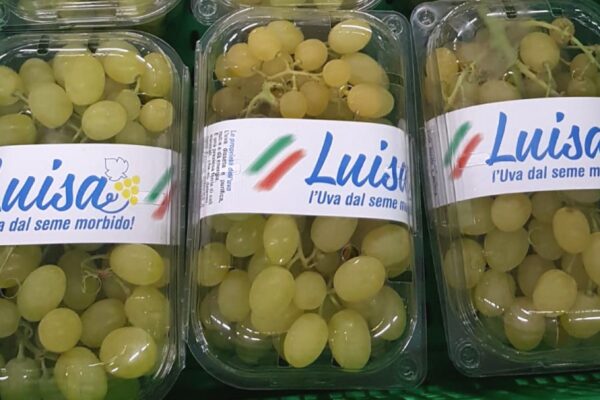 Grape&Grape's Luisa grape has made its debut on the shelves of a large Italian chain.
The seeds are there, but they are "chewable", in the sense that they maintain a pleasant flavor on the palate, without that hint of wood and that sourness typical of traditional berries. The new Grape&Grape product is called Luisa: "It is a soft-seeded grape, whose brand takes the name of the variety, the result of 100% Italian breeding," explains Michele Laporta, president of O.P Agritalia, a partner of Grape&Grape Group. The company, which operates in Apulia in the field of research, production and marketing of table grapes, has developed the project; the breeding has been managed by Stefano Somma.
Luisa is a yellow berry table grape with herbaceous seed, that is soft and not sensitive to chewing. It has an intense and brilliant color, which remains constant from the first ripening, a high and constant brix degree and a good crispness. The taste is aromatic, sweet, with a herbaceous aftertaste, slightly musky and slightly acidic.
"The peculiarity of this grape, in addition to its unique flavor – explains Laporta – is the presence of a small soft seed, which preserves all the benefits and beneficial properties of the seeds, while leaving the consumer with the perception of eating a seedless grape."
The supply chain is all Italian. Luisa, as already underlined, is the result of a varietal research project of Grape&Grape Group, chaired by Massimiliano Del Core. Even the clone is Italian. It is a grape variety that has seen a great development in the last years, for its great commercial potential and also for its excellent shelf life in pre and post harvest. "It is cultivated in the Apulian and Sicilian areas, on more than 150 hectares in total, with an important growth rate. – Laporta emphasizes – Our members have about 15 hectares in production, in Puglia."
"The campaign has a wide time window: harvesting started at the end of July and will continue until October. – continues Michele Laporta – In the tests carried out in the last three years with small commercial quantities, we have been able to verify its excellent shelf life after harvesting, which reaches 90-100 days".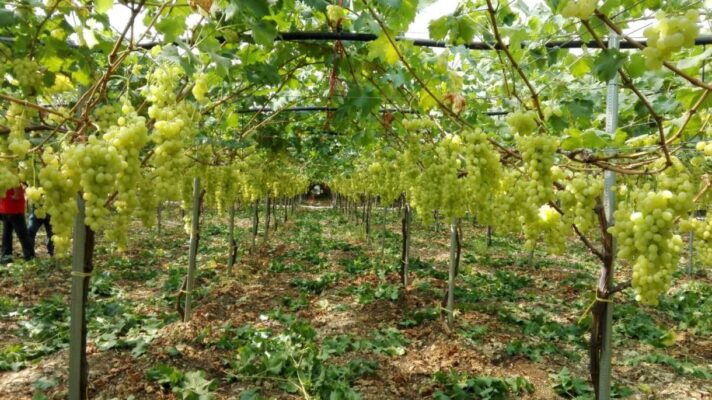 Now there are sufficient quantities for a real market debut. "Luisa has arrived on the counters of a large Italian distribution chain. – Laporta reveals in conclusion – It is distributed in trays with simple and direct information, useful to communicate to the consumer the novelty of this grape, 'with a soft seed', with advice on how to best preserve the product and with information on its beneficial properties".