People first. People who will eat our fruit and those who cultivate it.
Feel good is our philosophy, the aim of our work.
FIRST STEP PROJECT, THE ROAD FOR INCLUSION
We realized "First Step" project to offer refugees training courses in our vineyards. We involved men and women from African countries in the harvesting and packaging of organic table grapes to be sold under the brand Esselunga and Altromercato.
Buying our table grape, customers contributed to give this people safety job conditions with a fair wage, a dignified accommodation and a secure means of transport to go to the work.
IGP Puglia table grape: feel good!
Tasty and energetic. I.G.P. Puglia table grape is a precious source for many of our organism's allies. Rich in vitamins and mineral salts, it represents an important reserve of potassium.
Thanks to its high polyphenols content, it has antioxidant properties against cellular aging. Furthermore, they have a tonic action on the skin stimulating collagen production. Rich in resveratrol, it helps prevent cancer.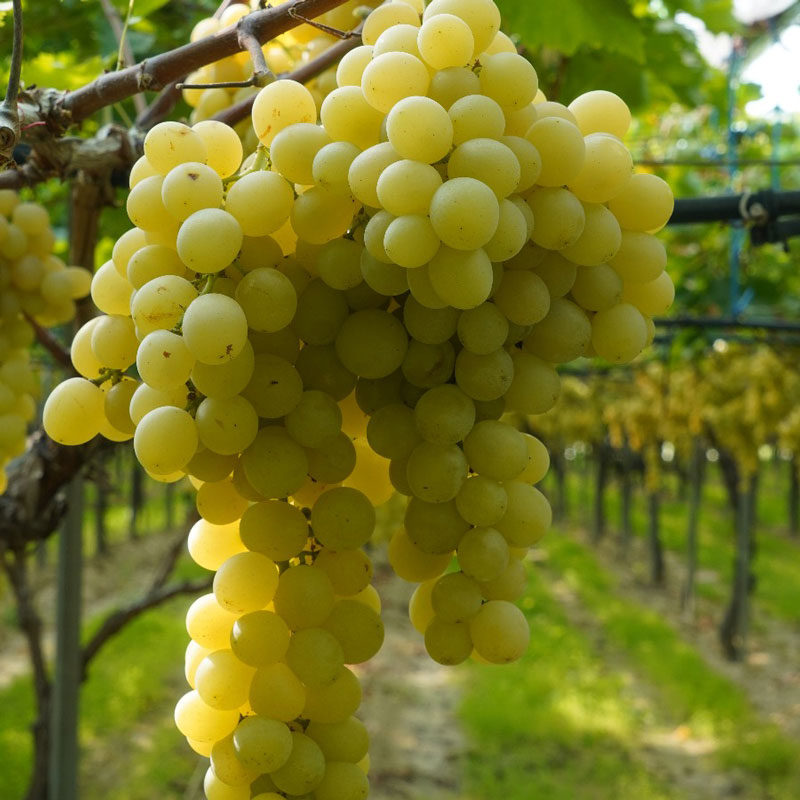 TOPINAMBUR, FEEL GOOD!
Un tubero, mille proprietà. Grazie al suo contenuto di vitamina B e H, il topinambur è un ottimo alleato contro la stanchezza e lo stress. Ricco di vitamina A, è utile anche alle funzioni della vista.
Ricarica preziosa di energia, fonte di salute per il corpo. Ipocalorico ed a ridotto contenuto glicerico, è perfetto per chi vuole perdere peso e per i soggetti diabetici.
Grazie al suo contenuto di antiossidanti, contrasta l'azione dei radicali liberi e ci protegge dalle infiammazioni e da forme virali come influenza e raffreddore.
Ottimo per la difesa del cuore, aiuta a ridurre il colesterolo. Inoltre, svolge un'azione probiotica favorendo lo sviluppo di bifidobatteri e lattobacilli.