Call them artists if you like
he work of plant construction, maintenance, cutting and packing goes through their hands. Professional and friendly, we are pleased to introduce you to one of the teams responsible for cutting only the yellowest bunches and creating the best compositions within our plateaux.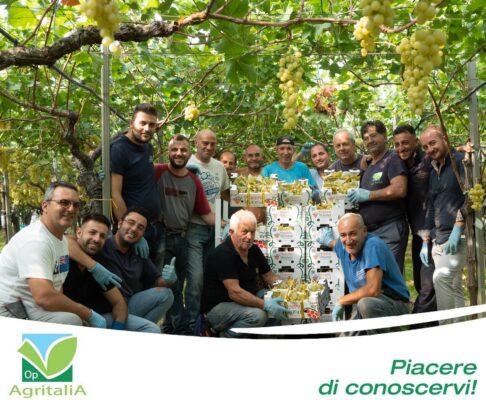 A heterogeneous team from the most experienced to the apprentices, from those who have seen it all to those who still have a lot to see in the field of production. Experts in table grapes and stone fruits, they bring an important added value for their skills and dynamism.
#Feel Good